Navigate through our story so far
Why on earth would you name a new wine brand after one of the remotest, wettest, farthest from an actual vineyard, place in New Zealand?
I had that exact question going around in my head back in 2015, when on a trip into Wet Jacket Arm (Moana Uta) on the MV Pembroke, I found myself anchored up there at the head of this sound soaking in its absolute majesty.
This particular evening happened to be a sun soaked, glassy calm moment with reflections in any and all directions, where one could have done a headstand and it still would have made sense.
Huge tall towering peaks standing as sentinels as if to protect this almost spiritual place. With the last of the days sunlight illuminating their rugged crowns, it is a place that has special meaning for those lucky enough to have ventured there.
There aren't too many places in New Zealand , let alone the world where you can gaze upon the scenery and know that this is exactly how it has looked for the past 10,000 years or more. Wet Jacket is one of those places.
That night I kept repeating the name … Wet jacket …could it work as a brand name, is there a memorable story behind it, will people buy into this story? And of course the most important can it be associated easily with a new wine brand, where the grapes are grown approximately 150 kms away in Central Otago.
The answer to these questions and more was a definite Yes so the "Go " button was pushed on a whole new exciting adventure.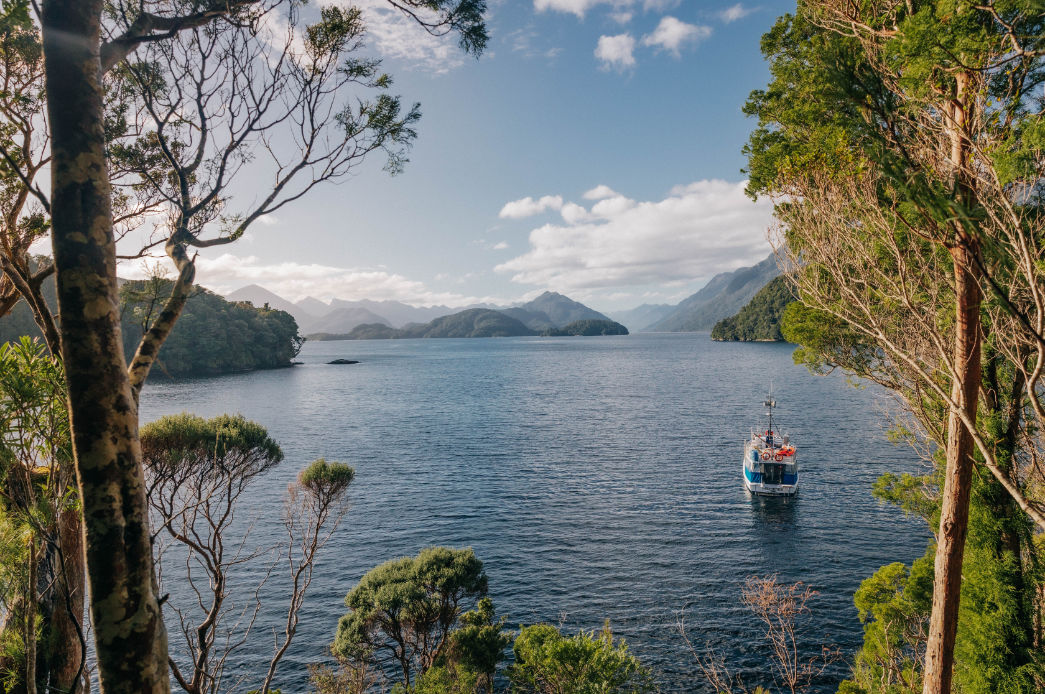 The actual name Wet Jacket Arm was attributed to Captain James Cook, who on his second trip to New Zealand in 1773, arrived on his ship The Resolution after 133 days at sea. He moored it in Tamatea (Dusky Sound) in a very tight, snug little cove not much bigger than his vessel.
This spot was called Pickersgill Harbour. He stayed here with his crew for approximately six weeks, during which time the long boats were sent out in all and every direction to record the depths of this amazing , vast internal waterway.
With weighted drop lines, on one of the longboat trips, the crew came back to Pickersgill after several days recording having been caught out in a ferocious Fiordland storm. Absolutely drenched they were asked by Cook where they had been the past few days to attain this sodden state. From there Wet Jacket Arm was added to the list of inventive place names.
Wet Jacket Arm is the spiritual home of Wet Jacket Wines.
The entrance to the Arm is located mid-way along Acheron Passage, the inland waterway behind Tau Moana (Resolution Island), which connects Tamatea (Dusky Sound) and Te Puaitaha (Breaksea Sound) to the North.
It is a mesmerising boat trip heading inland to the absolute head of the Arm. The hills in here seem to be the tallest, the sheer faces with trees clinging precariously to them seem to be the steepest and the waterfalls after rain seem to fall the furthest.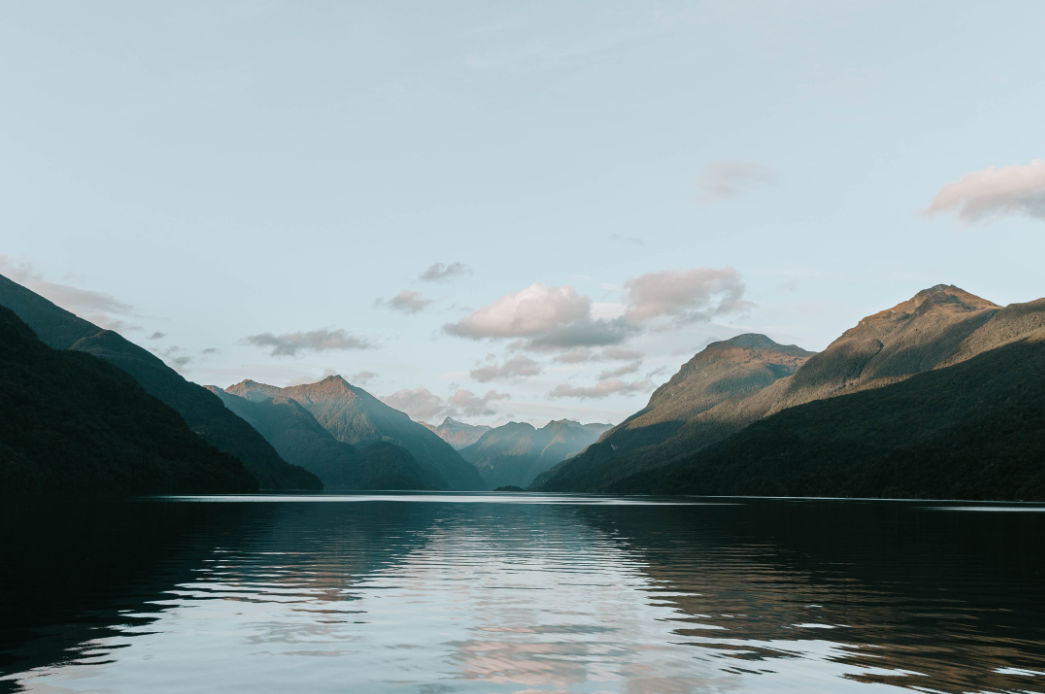 As well as being a Marine Reserve from the entrance to the head Wet Jacket Arm there are also some other little known facts about our namesake;
Cook undertook the Celestial Mappings to obtain latitude and longitude of New Zealand – literally putting it on the map for the very first time.
New Zealand's first beer was brewed in Wet Jacket Arm. Made from molasses and Rimu trees, sadly it wasn't for pleasure but to stop the onset of scurvy.
Cook also recorded all the ocean floor depths throughout Tamatea (Dusky Sound) and Te Puaitaha (Breaksea Sounds). Interestingly enough these measurements were still used by mariners until as recently as 25 years ago.
And when the NZ Navy put their Hydrographic Sonar through the region they only found mistakes in two areas!
Wet Jacket Arm is the last place in the area that the Moose, (liberated in Supper Cove in 1910 after being gifted to NZ by the Canadian government) were seen in the late 1950's.
There is still a lot of debate today as to whether there are a few of these elusive creatures exist, hiding away in the dense bush, not wanting to be found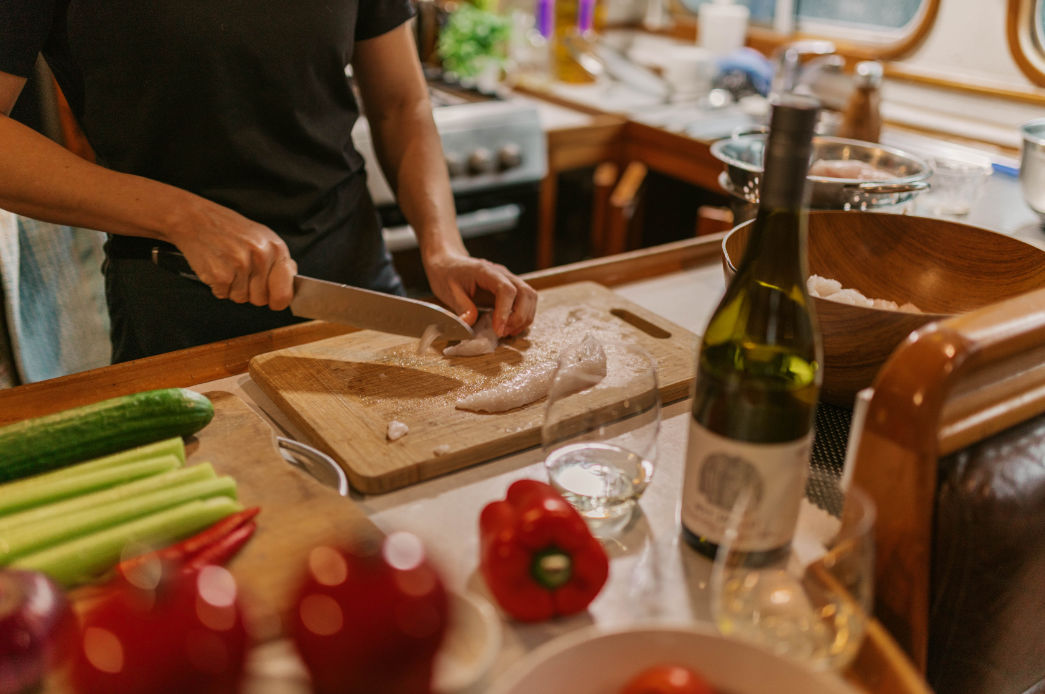 Wet Jacket has a special place in the heart of our owner and Captain Greg Hay.
As well as it's historical significance to New Zealand. Having spent more than 20 years exploring Fiordland, predominantly in Tamatea (Dusky Sound) and Te Puaitaha (Breaksea Sound) and Wet Jacket Arm, Greg Hay feels utterly at home here. He spends his time hunting and gathering using the local delicacies for indulging his passion for cooking and creating
wild food dishes.
Greg is also passionate about wildlife conservation and is a Trustee for the Fiordland Conservation Trust, which is actively involved in projects to ensure the survival of some New Zealand's endangered native and endemic birds.