Southern fiordland initiative
In around the year 2000, Greg and a couple of friends purchased the MV Pembroke from the upper North Island and returned it to its rightful home among the majestic Fiords of the southwestern corner of Aotearoa.
With Greg's involvement in avian conservation for the past 20-odd years it seemed fitting to incorporate the  Pembroke with a great opportunity to also get involved with conservation projects below the surface waters.
For 20 years the MV Pembroke has been taking private and public charters into the Southern Fiordland region, primarily based in Te Puaitaha (Breaksea Sound), Tamatea (Dusky Sound), and Moana Uta (Wet Jacket Arm. For the last 5 years, Katherine and Paul 'Mitch' Mitchell have been an integral part of this experience taking guests out to these and other sounds. Subsequently, this has become their second home.
Katherine and Paul have noticed during this period a lot has changed underwater in Southern Fiordland in the past 5 years and have begun seeking to find answers where they have found little to date, critically as to why the marine life has been changing dramatically. They discovered that due to the geographical isolation of this area that this may possibly be one of the least researched marine ecosystems anywhere in the world.
Please Read below for more information or follow this link to their website. https://www.southernfiordland.nz/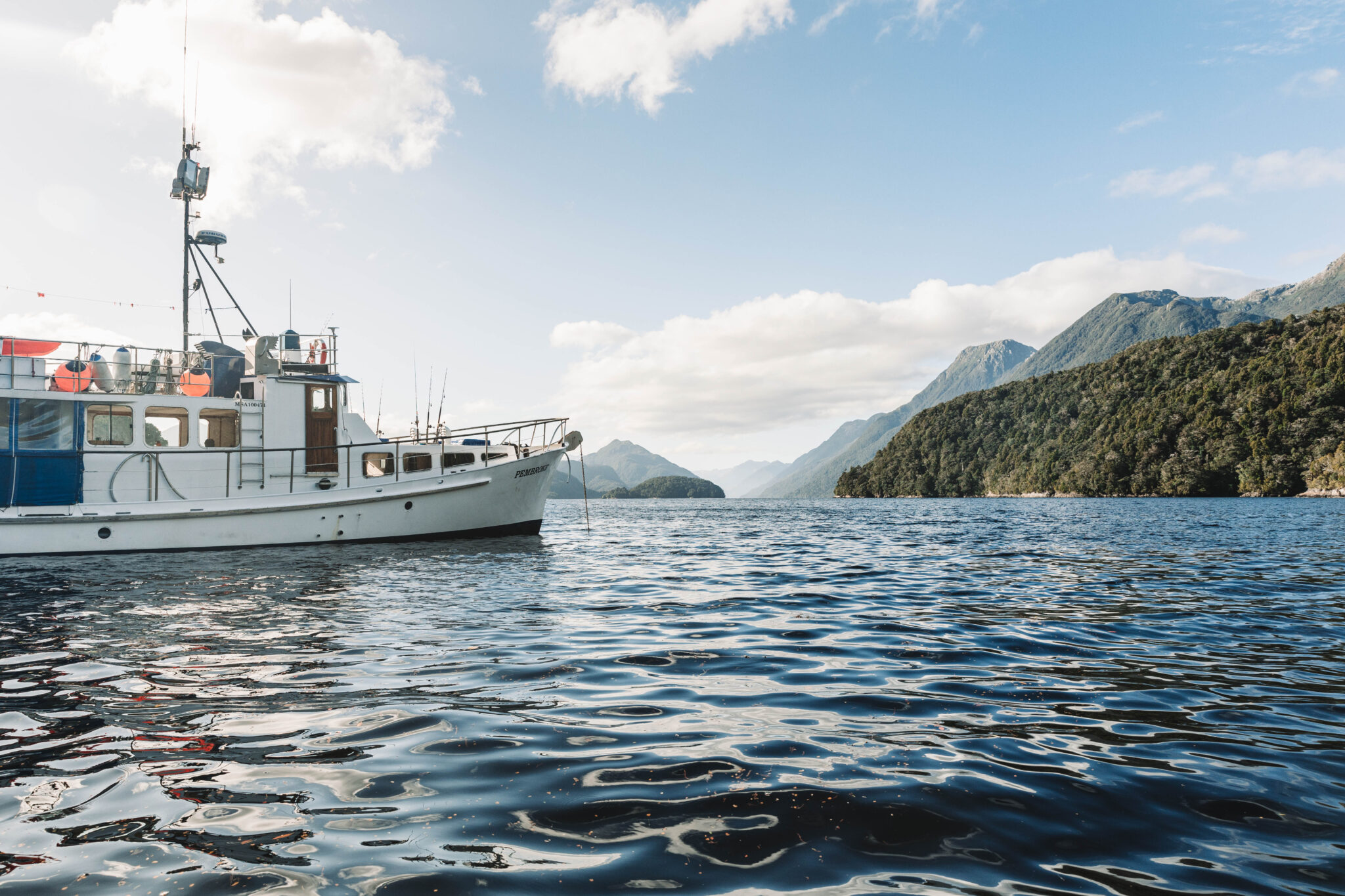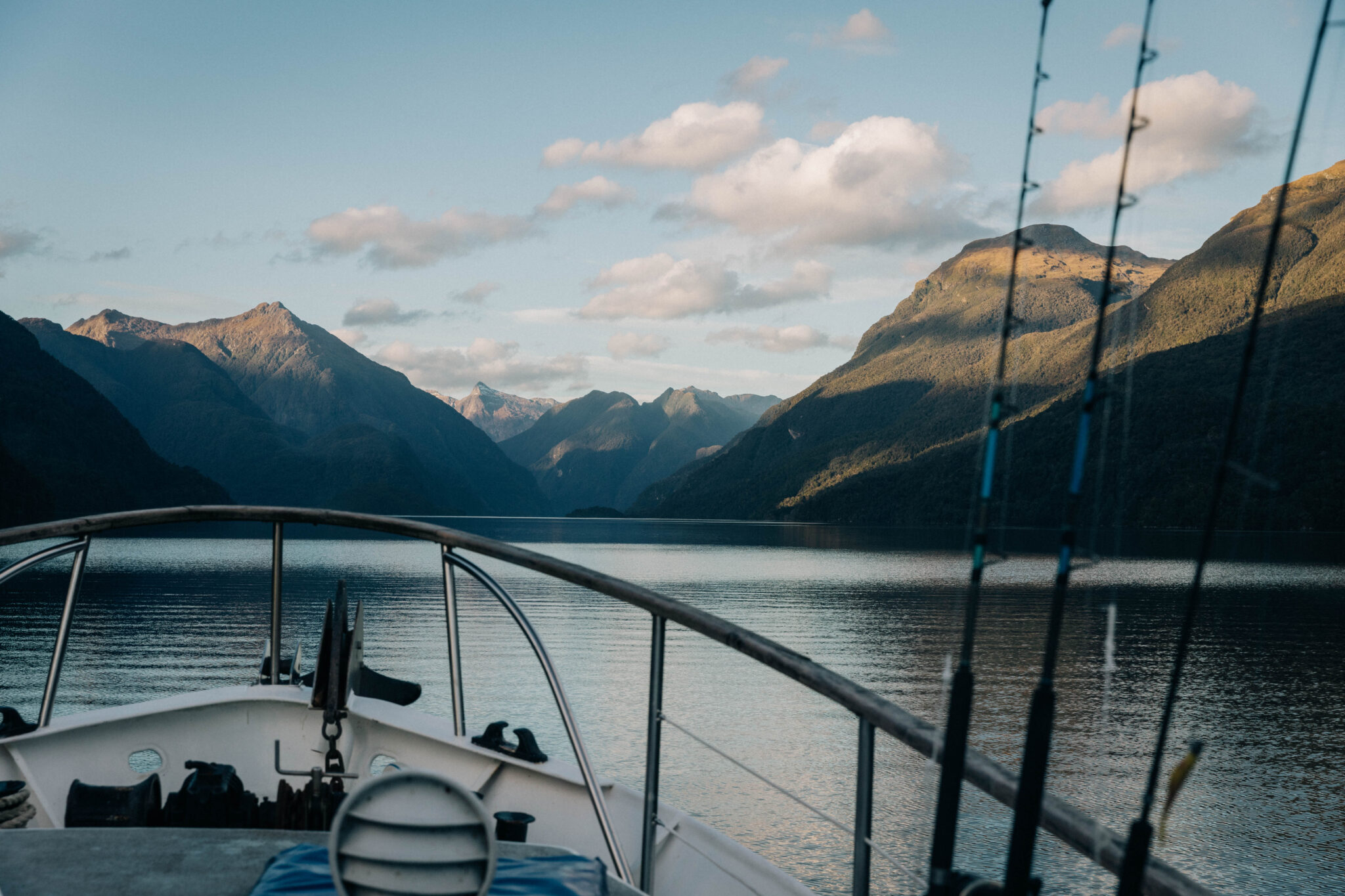 Southern fiordland initiative
our KAUPAPA
Fiordland is one of Aotearoa's most iconic locations. It is internationally recognised as a UNESCO world heritage site and is treasured both nationally and internationally. And yet, due to its remote location, it is also one of the least studied, and poorly understood ecosystems in the world. Invaluable local knowledge tells us that the Fiords are changing, but the data to monitor this change, and determine its impacts are absent. "Southern Fiordland Initiative" aspires to change that. A national collaboration between local guardians, scientists, and citizen science will answer two questions; 1. What are the climatic conditions and ecosystem health of the Fiords right now? 2.How are they changing?
The goal is to establish long-term climate monitoring, iconic species research and citizen-lead habitat-mapping in Tamatea(Dusky Sound) and Te Puaitaha (Breaksea Sound)

Southern Fiordland Initiative Core Projects: 

Monitoring Changes in Biological Communities

Climate and Environment Monitoring

Citizen Science Habitat Mapping Project

Ecology of Black Coral in Fiordland and the Impacts of Stressors

Impacts of Climate Change on the Ecology of Sponges

How will climate change impact broadnose sevengill sharks in Fiordland?